British Airways has unveiled a new uniform — its first in nearly two decades. The airline's current threads, designed by Julien MacDonald, will be replaced by a line created by Ozwald Boateng, the Savile Row designer and tailor.
Engineers and ground operations staff will get their new uniforms in Spring 2023, while onboard crew and check-in agents will receive theirs in the summer.
And to keep things relatively green — at least, for an airline — staff will hand in their old uniform for recycling or charity donation when they pick up the new. Around 90% of the material is a fabric mix using recycled polyester.
The path to new uniforms has been a lengthy one, starting in 2018 and involving over 1,500 staff, who took part in design workshops and garment trials.
.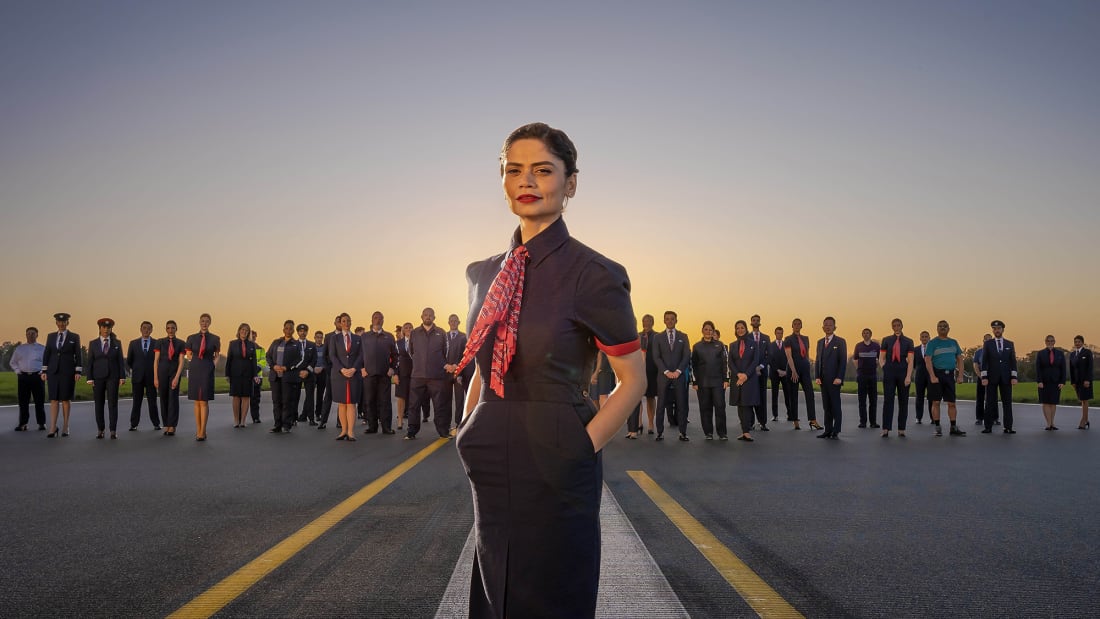 Boateng shadowed staff to get an idea of their movements and requirements before designing the line, while for the past six months, crew have worn the uniform in "secret trials" on cargo flights, while maintenance staff have worn them out of sight at the UK's Manchester and Cotswold Airports, according to a press release.
Boateng spent time shadowing colleagues in their roles at the airline to create the collection. The airwave pattern, which features across the entire uniform collection including jackets, t-shirts, buttons and ties, was inspired by the movement of air over an aircraft wing, British Airways said.
The jacquard fabric across all of the tailored garments features a variation of the airline's iconic speedmarque, the airline added.