There has been a recent feud between the talented South African rapper (Nasty C) and Sarkodie, leading to the young rapper refusing any form of collaboration with the latter.
This triggered Nasty C to put up a performance on South Africa's radio station, Metro FM, against Sarkodie.
According to Nasty C, on the duo's first encounter, Sarkodie rejected his handshake during the early stages of music career, which hurt him. This made the rapper vow never to work with Sarkodie if he rose to fame.
Up until now, the young rapper has had no collaborations with King Sark, despite the fact that he claims the Ghanaian rapper reached out to him on two separate occasions.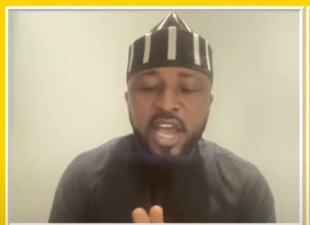 Speaking to KMJ on Prime Morning, Friday, the Nigerian talent manager stated that his reason for confidently stating that Sarkodie will not respond to Nasty C, is because of his experience in the music industry.
"Nasty C is human, and he is allowed to express himself, but Sarkodie on the other side will never reply to him. He will not reply to him because, he is too big for that. Shout out to both of them, but Sarkodie has been in the game too long to know what and what not to do," he said.
According to the Mr. Adedokun, dissing is a big part of the rap game because rappers use it to express themselves and get attention from their fans.
He also emphasized the fact that even though Nasty C is free to express himself because he's human, it is important to know that there are no permanent enemies in the entertainment industry; hence, he urged artiste to communicate with one another whenever they have a fallout, so that they can resolve the issues amicably.