Radiohead fans got a surprise last week when the English band officially unlocked 16 hours of studio recordings, including unheard demos, rehearsals and live performances recorded around the time of 1997's OK Computer. After hackers reportedly demanded a ransom of $150,000 for 18 stolen minidiscs worth of material, the band responded by offering the tapes for downloadin full for 18 days. Among the cache of recordings is an alternative version of fan favourite "lost single" Lift, a longer psychedelic Paranoid Android and a lot of Thom Yorke playing acoustic guitar. The material may be a gold mine for diehard fans, but the unabridged tapes are unwieldy.
Guitarist Jonny Greenwood confirmed the hack, but said in a statement that the music was "never intended for public consumption". Yet it says a lot about the evolution of the humble album release that it's not even the most unusual drop from the band. In recent times, record promotion has moved on from press releases sent out weeks in advance alongside radio play of singles, to a spontaneous worldwide event that can send fans into a frenzy. Here are ten of the most innovative record releases that turned the industry on its head; from midnight surprise drops to code-cracking mysteries.
Radiohead: Pay what you want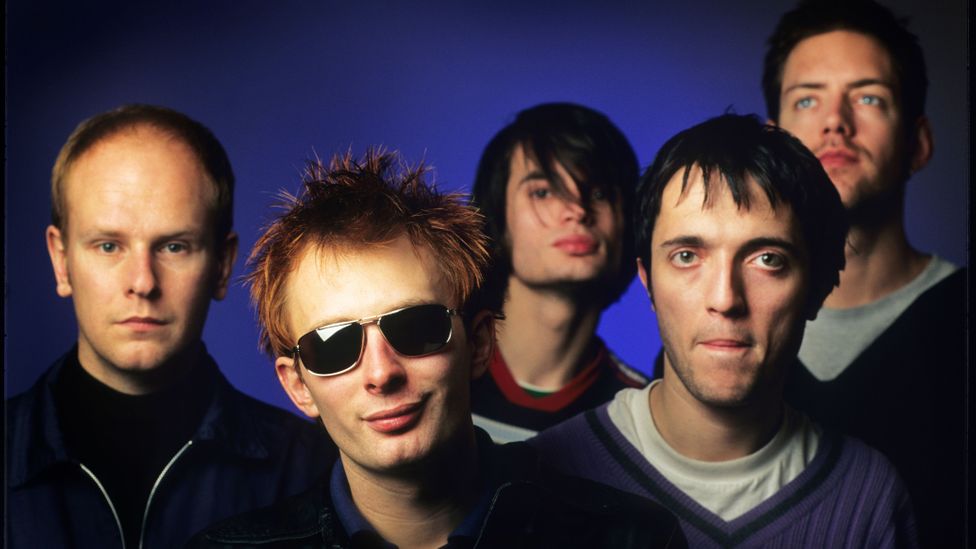 Radiohead
After their EMI contract ended, Radiohead's self-released seventh studio album shook the music industry in 2007 by offering a pay-what-you-want digital download fee. "It's up to you," the website prompted users wishing to download In Rainbows, "No really. It's up to you." This 'honesty box' release model was a first for a major act, and it put the onus on fans to determine how much the music was worth – including free as an option.
This unorthodox offering far from hurt physical sales. When CD and vinyl were later released, In Rainbows debuted at number one on the US Billboard 200 and UK albums chart. One year after release Radiohead reportedly had sold over three million copies. Bassist Colin Greenwood later said that the release was a way to circumvent the usual promotion channels of "straitened radio playlists", and said the most overlooked reason for the success was the quality of the music. "Without the great songs that we were proud of, the online release would have counted for nothing," he said. "I am optimistic that if you make good work you can secure the patronage of your fans."
Boards of Canada: Mystery codes
Few artists are as held in such high regard by their fanbase as Scottish downtempo electronic duo Boards of Canada proved on Record Store Day 2013. They sent fans into a frenzy searching for unannounced records that contained no music. The cryptic promotional campaign for their fourth studio album Tomorrow's Harvest included hiding a series of 12-inch vinyl records titled ——/——/——/xxxxxx/——/——, which contained an enigmatic audio recording of static, tones and a voice reading six digits, similar to that of a numbers station.
Other codes were hidden through various online communities, as well as being broadcast on BBC Radio 1. The numbered codes became part of a type of alternate reality game, that when combined would grant access to a website loading a video announcing Tomorrow's Harvest. For most bands, this byzantine manner of promotion would be too much like hard work. But for fans of this reclusive duo, cracking mysteries are part of what makes them one of electronic music's greatest enigmas. And reportedly, fans seeking this piece of music history have paid up to $4,500 for one of these 12-inch records.
The Flaming Lips: Audience-participation format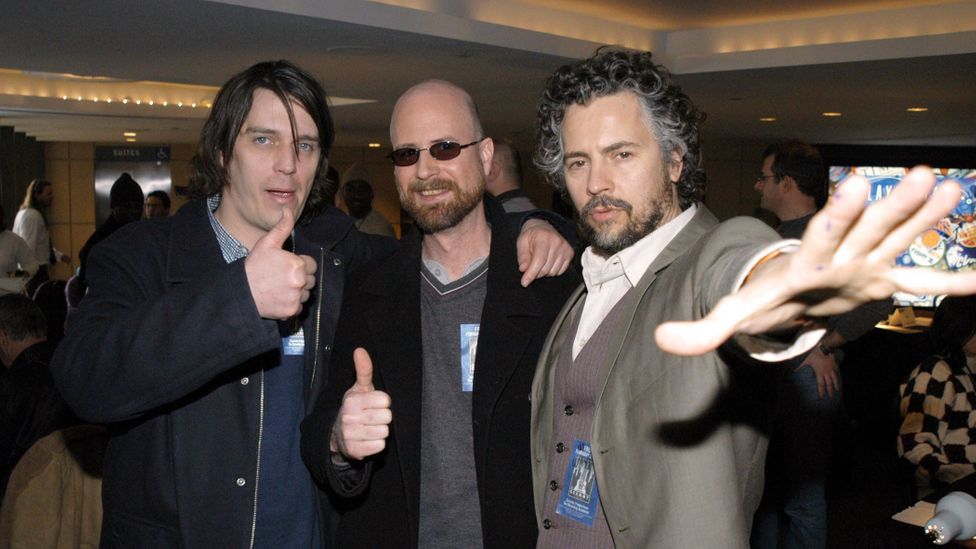 The Flaming Lips
The absurd quadruple-disc album Zaireeka – intended to be played simultaneously on four different sets of CD – emerged in 1997 when bandmates Wayne Coyne and Steven Drozd became bored of being a known as a noisy rock band, and started conducting what they dubbed the "parking lot experiments". Friends of the band were given cassettes to play at the same time in multiple car stereo systems in a car park to create huge compositions.
Now available on vinyl, Zaireeka even sounds good if out of sync by a few seconds. If you think that's insane, frontman Wayne Coyne initially envisioned it being a hundred CDs played simultaneously, but was later talked down to considering 20 CDs, which he called a "horrible compromise". Warner Bros eventually agreed to release four. Fans embraced the audience participation element of playing the album. Coyne believed it elevated the band, and gave them the confidence in 1999 to create their breakthrough record, The Soft Bulletin.
Wu-Tang Clan: Very limited-edition album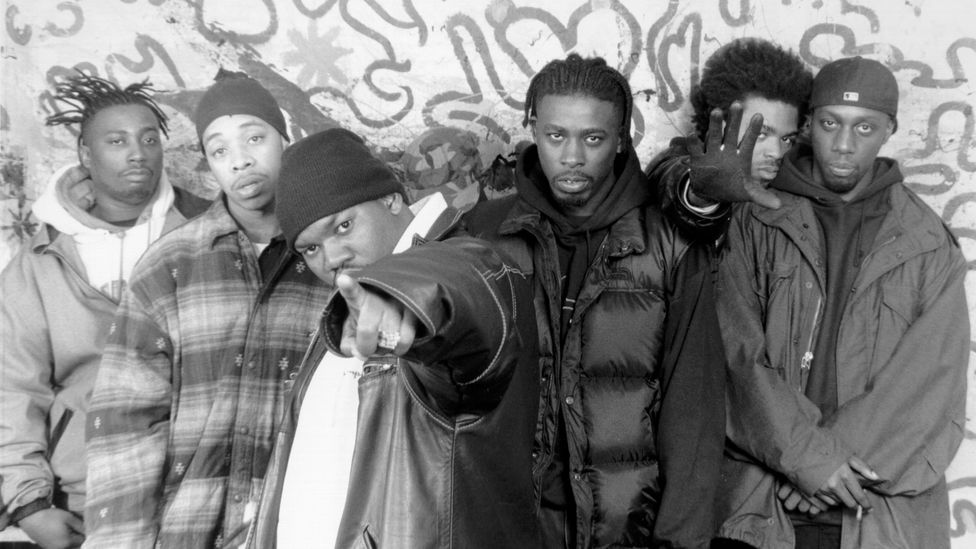 Wu-Tang Clan
In 2015, the Staten Island hip-hop group Wu-Tang Clan felt that online piracy and streaming had cheapened music. "The music industry is in crisis," they wrote on their website at the time. "The intrinsic value of music has been reduced to zero. Contemporary art is worth millions by virtue of its exclusivity." Hoping to return music to the value of fine art, they produced a single copy of their album Once Upon a Time in Shaolin, complete with leather-bound liner notes, contained in ornate jewel-encrusted casing. The approach worked – and it became the most expensive individual album ever, when it was said to have been sold at auction for $2 million.
That's wasn't the end of the story. The album was bought by notorious "Pharma Bro" Martin Shkreli, the disgraced executive later dubbed "the most hated man in America" after hiking the price of a lifesaving HIV drug by 5,000%. A legal agreement means that the album cannot be commercially exploited until 2103, although it could be released for free – an unlikely scenario, given that in March 2018, following Shkreli's conviction for securities fraud the previous year, a federal court seized his assets, including Once Upon a Time in Shaolin.
Prince: Newspaper giveaway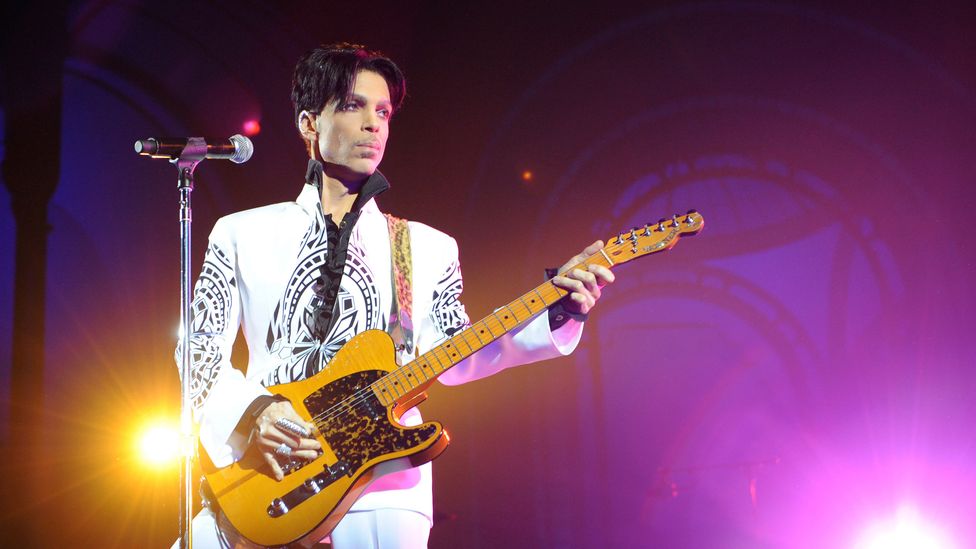 Prince
Prince became a superstar in the 80s with albums such as 1999 and Purple Rain – but months before Radiohead pulled their pay-what-you-want stunt in 2007, he was ridiculed for giving away his 32nd studio album Planet Earth for free as a covermount on British tabloid newspaper The Mail on Sunday. Then he announced a 21-date concert run in London's O2 Arena, selling out every one.
Three albums later, Prince repeated the trick with 20Ten; the CD being released in European magazines and newspapers. In the same year the pioneering artist famously declared the internet "completely over", and refused to allow his music to be sold on digital platforms. He told Rolling Stone: "All these computers and digital gadgets are no good. They just fill your head with numbers and that can't be good for you."
Beyoncé: iTunes-first release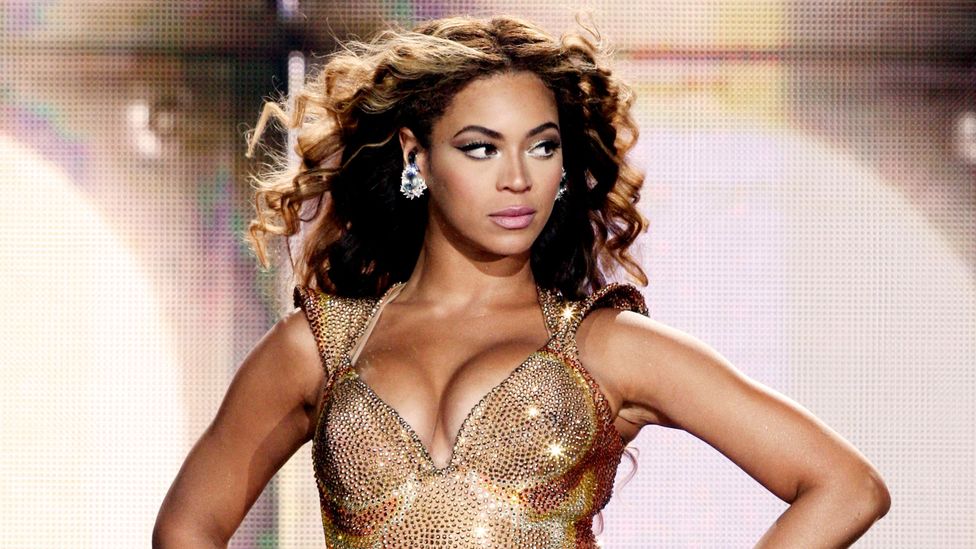 Beyoncé
Perhaps the all-time ultimate drop, Beyoncé's self-titled fifth album arrived without warning or promotion in the iTunes music store a few minutes before midnight on 13 December 2013. As well as being one of the few major releases at the time to not be leaked in advance, the singer issued a statement that the instantaneous release meant she felt it enabled her to "speak directly" to fans. "I don't want anybody to give the message when my record is coming out. I just want this to come out when it's ready and from me to my fans," she added in a statement.
Although it was known that Queen Bey was working on an album at the time, which had been expected after a Super Bowl appearance, the star made up for lost time with what she called a visual album. Every song was accompanied by a music video, shot in cities all around the world. "I see music, it's more than just what I hear," Beyoncé wrote in a statement. "When I'm connected to something, I immediately see a visual or a series of images that are tied to a feeling or an emotion, a memory from my childhood, thoughts about life, my dreams or my fantasies. And they're all connected to the music."
U2 and Apple: Limited edition iPods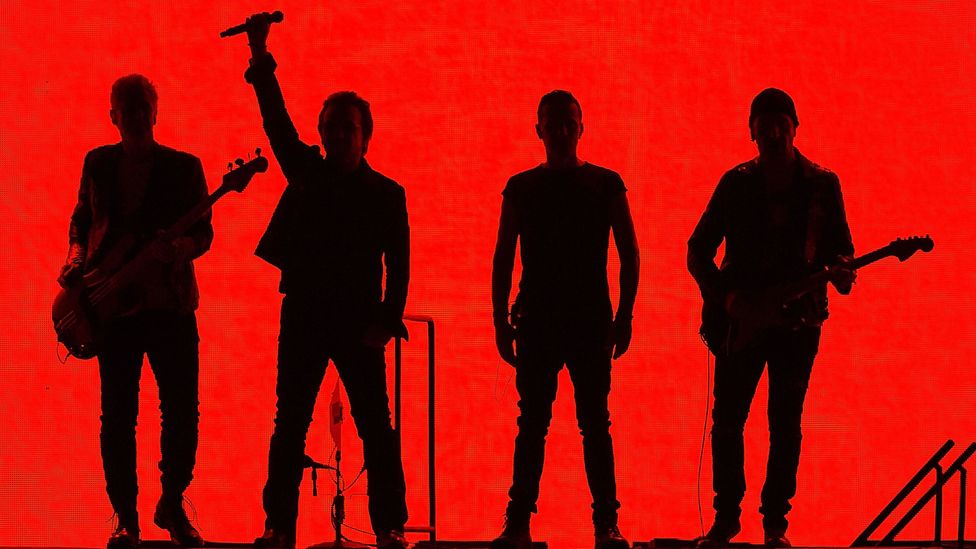 U2
From the early days of the iPod, the band saw the potential of the device for accessing younger audiences, with Bono proclaiming it was "Probably the greatest pop object since the electric guitar." In 2004, ahead of the launch of the album How to Dismantle an Atomic Bomb, the band allowed their music to be used in a TV advert for the first time, promoting the iPod by featuring the silhouetted band members performing the single Vertigo. The band weren't paid for the commercial; they received royalties from limited edition 20GB black and red iPods, that with one click could download a digital boxset of U2's entire back catalogue of albums, including rare and unreleased tracks.
Not all associations with the tech giant were successful, though. In 2014, U2's album Songs of Innocence was automatically added to iTunes users' music libraries, and caused a massive public backlash. Bono apologised for what he called "a drop of megalomania" in the band's efforts to, as the frontman put it, "cut through the noise."
Jack White: Triple-decker records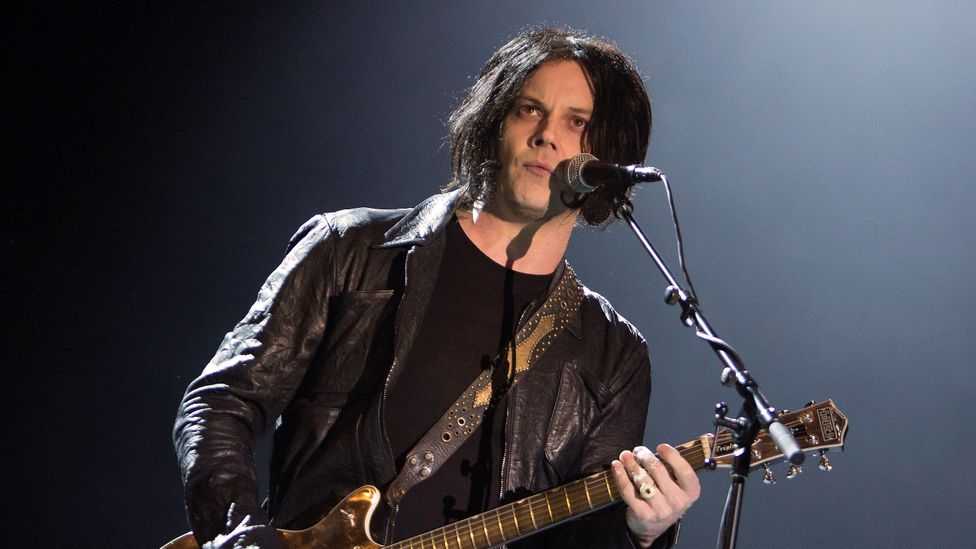 Jack White
Most record collectors would be horrified at the idea of taking apart their precious rare vinyl with a pen-knife, but that's what former White Stripes singer and guitarist Jack White asked fans to do, with his invention of a Triple Decker record. Inside a 12-inch single from band The Dead Weather on his label Thirdman Records, the tri-colour vinyl record contained another 7-inch single record within, which White instructs, "might require a Swiss-Army knife or a screwdriver" to access the exclusive track on the inner disc. Limited to 300 copies, who knows how many remain unopened.
White has since continued the trend for unusual record releases, having distributed 1,000 flexi-discs of Freedom At 21, a track from his 2012 debut solo album Blunderbuss, attached to helium balloons launched from his record label's headquarters in Nashville. Envisioned as a way to get records in the hands of people who don't visit record shops, they consisted of biodegradable latex balloons and all-natural twine.
Beck: Sheet music album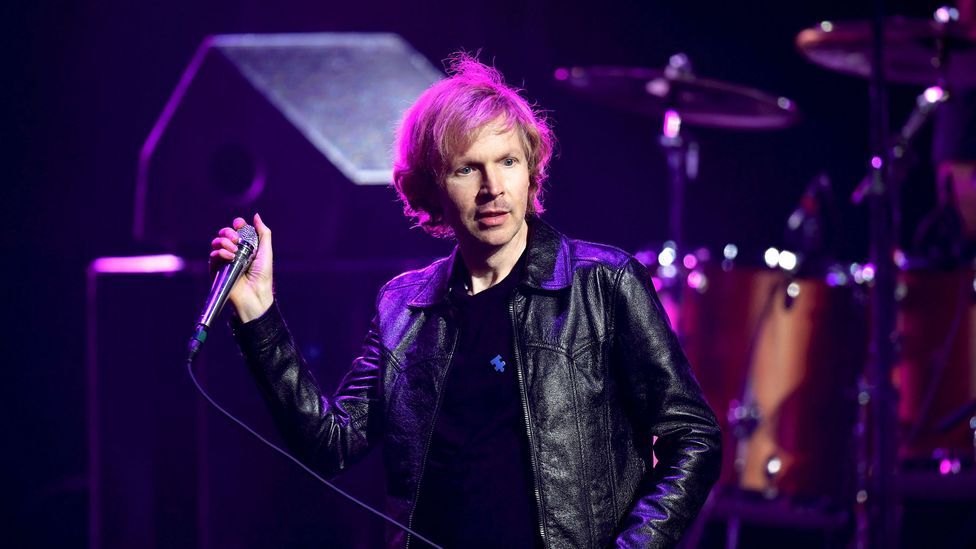 Beck
Like many artists that lived through a time before streaming music was the norm, alternative singer-songwriter Beck took a stand against the digital deluge with a release of 2012's Song Reader. It was not initially available in MP3 or CD, but solely as a book of sheet music. If you wanted to know what Beck's album sounded like, you had to know how to play it – and in doing so, the artist invited fans to participate in the album's actualisation and experimenting in a variety of genres.
The official Song Reader CD was eventually released in 2014, featuring various artists including Jarvis Cocker, Laura Marling and Jack White, but for a brief period of time it raised some important questions about what an album really is in the modern age.
Nine Inch Nails: Alternate reality game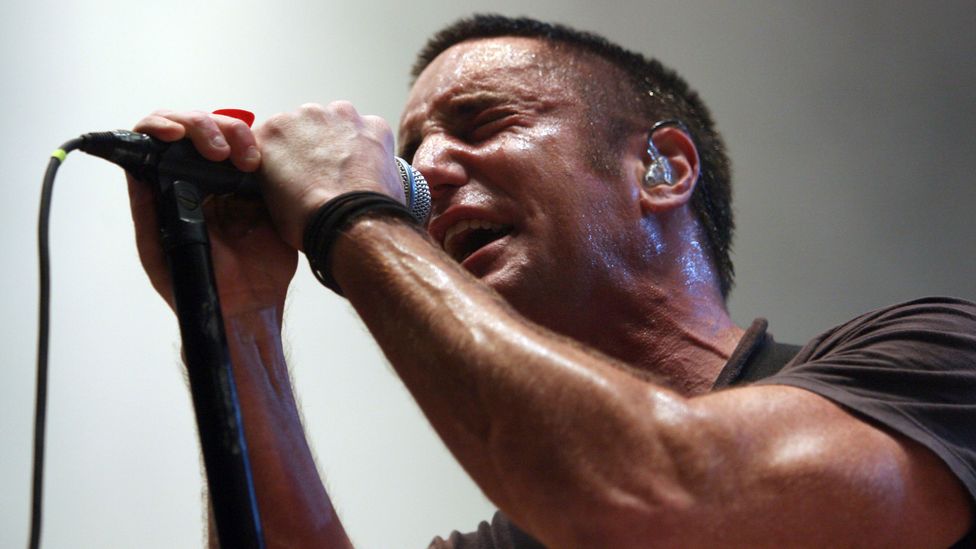 Nine Inch Nails' Trent Reznor
Year Zero by industrial rock band Nine Inch Nails landed in 2007 as a concept album that criticised US government policies by presenting a dystopian vision 15 years into the future. Part of a larger project, Year Zero included a remix album, an alternate reality game of the same name, as well as a planned (but as-yet unrealised) television adaptation. The game expanded on the album's storyline using websites, pre-recorded phone messages, and murals, and singles were released with multitrack audio files for fans to remix.
Trent Reznor has also experimented with free downloads. In 2008, the first volume in the 36-track instrumental album Ghosts I–IV was given away for free, as well as making 2,500 copies of a deluxe $300 package, which would sell out in three days. Four months later, the album The Slip was released as free download without any promotion, alongside the message from Reznor: "Thank you for your continued and loyal support over the years – this one's on me."
If you liked this story, sign up for the weekly bbc.com features newsletter, called The Essential List. A handpicked selection of stories from BBC Music, Culture, Capital, Future and Travel, delivered to your inbox every Friday.